Basement Leak Causes & Repair Options in Worcester, Chicopee, Springfield
A leaking basement is a common problem in all types of basements. From poured concrete foundations to monolithic, stone, block or tile basement walls, no basement is safe from water leaking through the basement walls, floor, and floor joist and then entering into your home.
Why basements leak in MA?
Basement Wall Cracks
Basement Floor Cracks
Ineffective Drainage
Clogged Drain Pipe at the Basement Footing
Hydrostatic Pressure on Walls
Clay Bowl Effect
After fixing thousands upon thousands of basement leaks in Massachusetts at Leader Foundation Solutions have seen it all, and we appreciate just how damaging a basement water problem can be to your home, health and personal possessions.
A home is one of the greatest investments that an individual can make, and allowing an entire floors worth of space to become flooded will ruin the value of your home. Dry Basements can be used as storage space or finished to make a warm, beautiful, new living space in your home.
Basement Repair Options in Chicopee, Springfield, Worcester
There are some old & new basic approaches to fixing a leaky basement. The old basement repair solutions cause additional problems.
Old Basement Repair Options
Sealing Basement only works for a short time.
Exterior Waterproofing clogging will persist.
French Drain is unsightly & will clog.
While all of these solutions work at least some of the time, you need a solution that is going to work ALL of the time. This means finding a system that is never going to clog, become overwhelmed or need extremely expensive maintenance.
New Basement Repair Options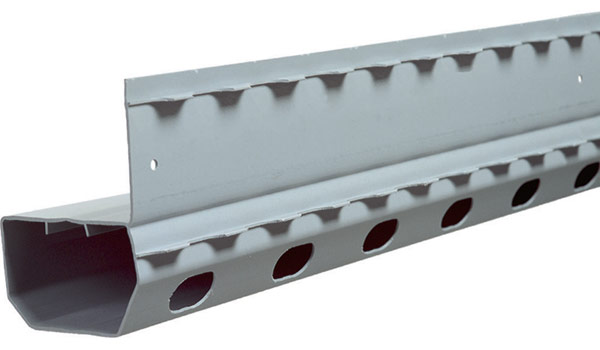 Our cost-effective basement waterproofing solutions provide a permanent way to fix your leaking basement problem in MA. All of our patented wet basement repair products are exclusively provided by Leader Foundation Solutions in the state of MA and RI.
DryTrak® Basement System
A basement repair option provided by Leader Foundation Solutions for monolithic foundations and is one of the most effective and least invasive methods for fixing basement leak problems in RI & MA.
WaterGuard® Basement Drainage System
A basement repair piping system engineered specifically for leaky basements and designed to avoid the basement repair problems of other approaches available in Massachusetts by Leader Foundation Solutions.